The Greer Story
Greer has been welding tanks since 1952. We are one of the most reputable sources of high-quality UL listed tanks in the Northwest. We focus on providing excellent products and services at unbeatable prices while delivering consistent results on time, every time. We have grown steadily over the years and continue to do so, with facilities operating in Fairbanks & Anchorage, Alaska, and Lakewood, Washington.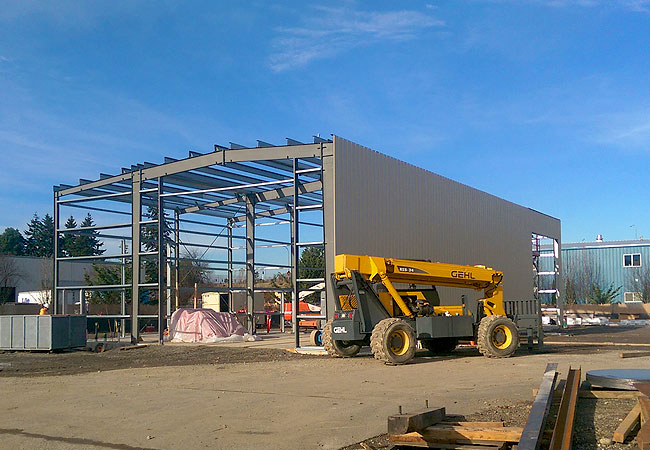 The Greer Lakewood plant gets a $3 million expansion in 2014
The story of Greer began in 1952 in a one-car garage in Fairbanks, Alaska.
At the time, Glenn Greer recognized the need in his community for consistently built, quality steel fuel storage tanks. Using a small set of plate rolls to bend the steel, Greer began making 100-, 200- and 300-gallon tanks.
In the following 2 decades, Greer built a shop suited for welding tanks and earned a license to build UL listed tanks.
When Glenn sadly passed away in 1968, his wife Ruth stepped in and took over running the company.
Company Founder – Glenn Greer
Glenn and Ruth Greer with son Mark
In 1972, Greer expanded to Alaska's largest city, Anchorage, to meet a growing a demand. Still, the geography in the state of Alaska, and lack of roads meant Greer couldn't reach Alaska's southeast coastal region.
That's when the company decided to open a location in the South Sound, Washington State, where barges could originate and navigate to the regions in Alaska that were difficult to reach via land. The company started on the Tacoma Tideflats but soon realized they needed more space to operate.
Anchorage Facility is next to the Lake Hood Sea Plane Base
Tacoma Harbor in the '70s, with Mt. Rainer towering over
In 1995, Greer moved their Washington facility to Lakewood where available space wasn't an issue.
The property was expanded again in 1998, 2008 & 2014. Capable of making eight 65,000 Gallon tanks at the same time. In 2014 state of the art paint and coating shop was added as well.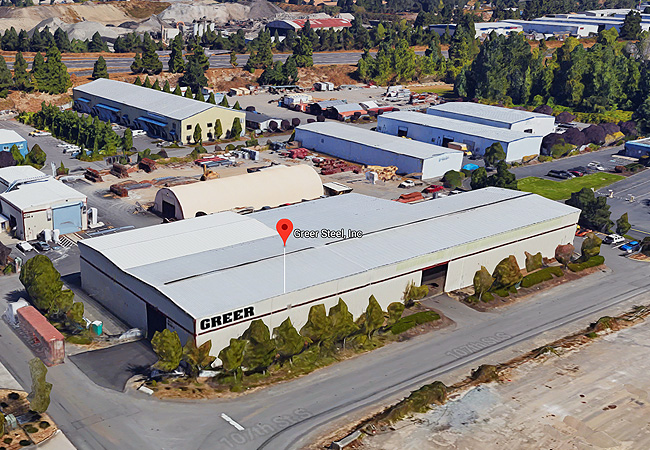 Greer's unwavering commitment to quality fabrication, competitive pricing, timely delivery and safety was recognized in 2012 when the Steel Tank Institute's Board of Directors presented Greer Steel, Inc. with its "Platinum Award," which acknowledges 10 years of Continuous Excellence.
In 2014 a $3 million expansion was undertaken at their Washington facility that included a 4,500-square-foot fabrication shop and a 3,500-square-foot facility for blasting and painting. The latter is one of the most state-of-the-art blast and paint facilities in the Puget Sound.
Today, the company is still family run and Greer's work can be seen everywhere from Lakewood to Hawaii, and Greenland to Guam. Been on a Washington State Ferry, lately? Chances are you've used a staircase railing made from Greer. The demand for its products and services – everything from septic tanks to ATV trailers – continues to grow.