Greer specializes in quality metal fabrication, competitive pricing, timely delivery, and we are known for our continued excellence in safety by the STI Board of Directors.
Let us be the single source for your project. Our fabricators can bend, cut, roll and fabricate all your custom and structural steel projects. Greer has full design and drawing capabilities, as well. Custom products include handrails, guardrails, OSHA ladders, caged ladders, platforms, catwalks, ramps, stairways, storage cupboards, fire pits and custom signs. Any job is the right size for us.
Upon completion of fabrication and testing, all products can be painted and/or coated to your specification. Galvanized finishes are available upon request.
Call us today to see what our expert fabrication shop can do for you.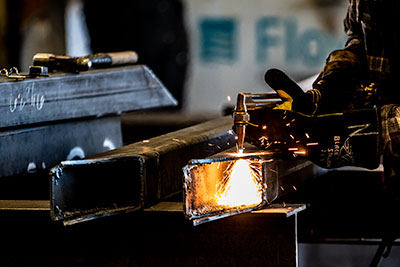 Custom Metal Fabrication Projects
See some of our custom metal fabrication projects in the galleries below.