Greer delivers!
When you choose Greer Tank & Welding, we not only deliver the highest quality tanks, but we will deliver them to your door.
Our three locations, with their fleets of delivery vehicles, allow us the coverage we need to get the tank you want straight to your home or job site.
In addition, Greer's Lakewood facility serves the Alaskan coastal communities, which are only accessible by water.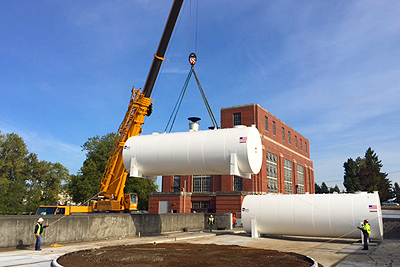 We're always interested in new projects, big or small. Please feel free to get in touch with us to discuss your requirements.